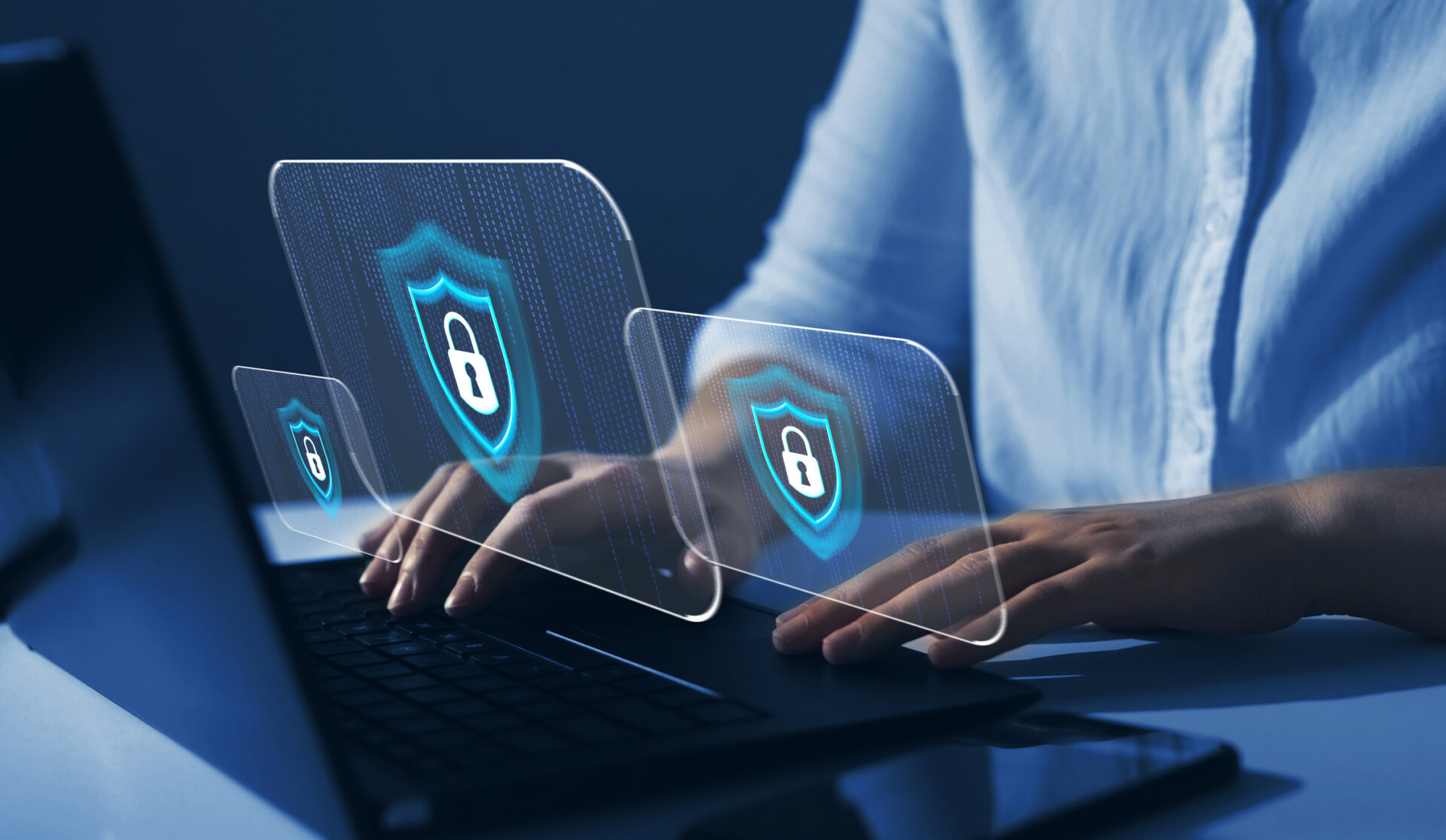 By answering just 34 simple questions about your business, we are able to score the level of risk that your business faces, quantify the potential financial impact to your business in the event of a cyber incident, prioritize your digital assets according to those most at risk of exposure, and provide a remediation plan with the key actions that you can take shore up critical weaknesses.
To protect businesses of all sizes, Cyber Quant analyzes the responses to the questionnaire in tandem with various data sources to determine clients' risk levels when it comes to attackers and their methods – from malware to phishing to weak passwords – and establish the strength of their current security measures. The idea behind Cyber Quant is to help business owners who may not know much about cybersecurity and how to manage risks in the online space. Small businesses are especially at risk because of the potential cost to recover after a successful attack.
The Cyber Quant approach uses this multi-pronged method to provide a personalized approach to cybersecurity for its customers since cyber risk is by no means one-size-fits-all. This procedure starts with an analysis of the current risks the company faces and the strength of current security measures. The next phase provides prescribed steps to minimize risk as well as information on the financial benefit of implementing them.
We make it simple by offering the recommended products and services (including employee awareness and training, patch management, and data backups) to mitigate your risk in your dashboard, so you can purchase and manage them in one place. And if you want to supplement those solutions with cyber insurance, you can also use your dashboard to get access to insurance quotes and purchase a policy in just a few minutes with a few clicks. Forget the painfully long and manual insurance applications of yesterday!
There are plenty of assessment tools out there that you can use to gain a better understanding of your business' cyber risk resiliency. There are plenty of companies offering various products and services for mitigating cyber risk. And there are plenty of brokers, insurance carriers, and online platforms out there that can help you purchase an insurance policy. Periculus is proud to be the only platform that enables you to do all of these things to assess, mitigate, transfer, and manage your cyber and digital risk in one place.
Sign up to learn more about Periculus and Mastercard's Cyber Quant