Risk Resiliency is the Superpower Business Leaders Need Now
Ask any business owner who's been at it for 20 years about the seismic changes they have weathered and the first thing they'll mention is the resiliency required to survive.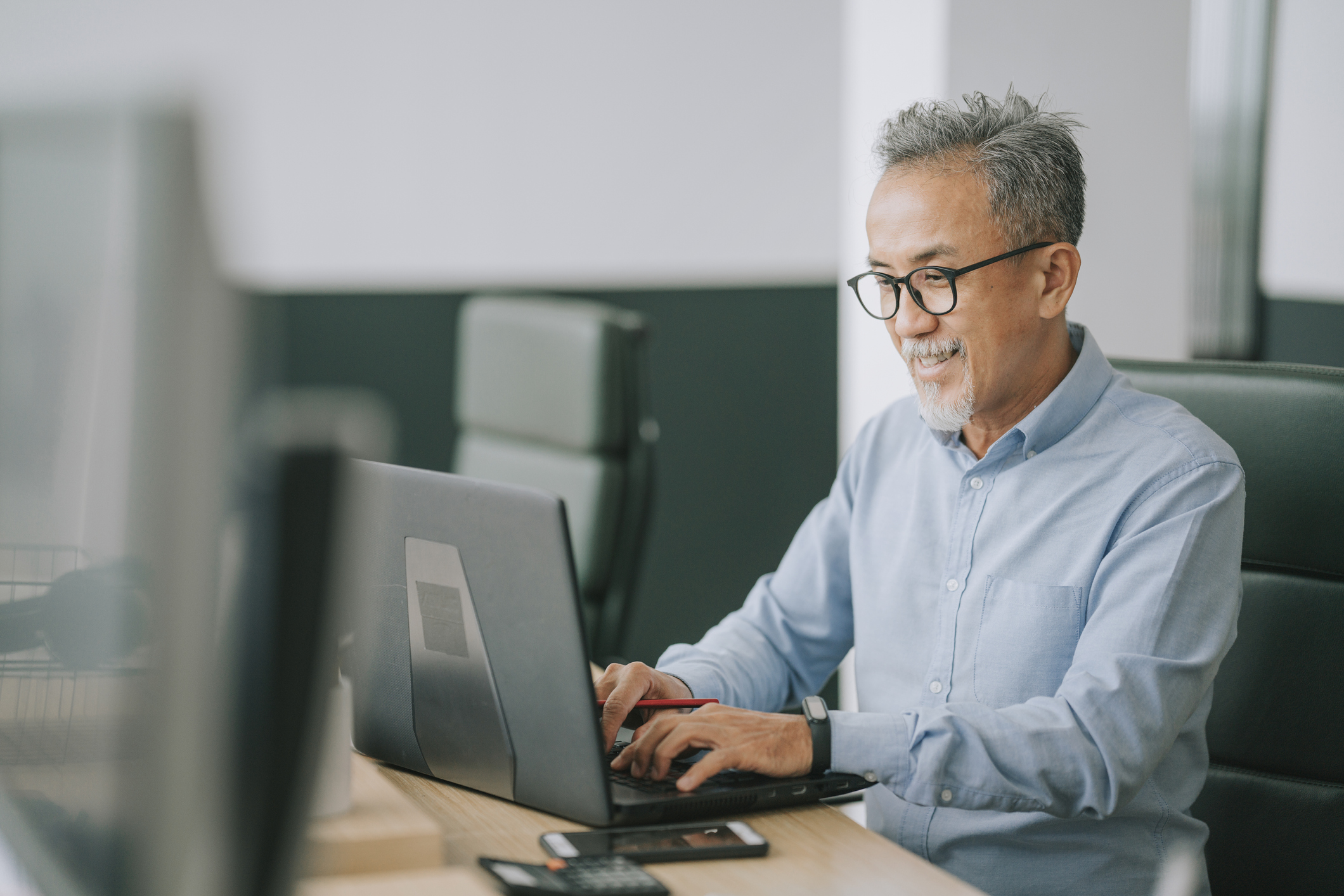 Most of us now take the technical revolution in stride, but consider that 20 years ago, many of today's most influential companies didn't exist (or at least hadn't yet made their mark). Amazon was a book-selling startup. Mark Zuckerberg was just graduating high school. Offices – remember them? – had filing cabinets, fax machines, and overhead projectors for presentations. All-office communications were likely to still be paper memos and customer interactions happened primarily face-to-face, with all your materials ready to hand over in folders, not by email. Businesses established prior to 2000 and since have had to embrace the Internet and online services to endure, including the rise of mobile phones and mobile payments, a host of digital business tools, and customers' growing appetite for automation.
Today's business leaders aren't mere survivors; they are adaptors. And they proved their resiliency once again navigating the COVID pandemic. Every business that made it through the last two years did so by accelerating its adoption of new business practices: keeping an agile mindset and a willingness to pivot; providing real-time responses to customer needs and preferences; embracing the evolving sensitivities and expectations of employees; utilizing new communication tools like video conferencing; and perhaps the most difficult, providing touchless transactions to access products and services without sacrificing customer experience.
Are you one of these superheroes, flexing your ability to change and adapt in your industry? If so, then you know the value of insights that alert you to another impending shift.
Preparing for Whatever Comes Next
Running a business in 2022 requires managing a complex ecosystem of factors and operational demands, challenges, and, yes, risks. These risks include finances, human capital, physical and virtual operations, our place within our communities, and regulatory compliance. These factors hold true no matter the size, scope, or mission of the business.
I would argue that keeping these balls in the air isn't something taught in a graduate program, but rather at the school of experience. And whether that's come from the past two years, the past 20, or even longer, that school has taught you to recognize solid advice and appreciate best practices. It's helped you hone the ability to take a concept and tailor it to your needs.
All of this is a long lead-up to first express my appreciation for adaptors, and also introduce the rationale behind Risk Concierge, the customer portal for Periculus customers. Designed to be wherever you are, whenever you need it, Risk Concierge at its roots was developed to help business owners and community leaders become more risk resilient.
In the digital age – where change is constant – risk resiliency is THE superpower we need to continue operating and pursue new opportunities. Managing the risk surrounding a business has ALWAYS been vital to its overall success, and risk resiliency is that in practice. It is the ability of an organization to identify its risk factors, mitigate or transfer those risks, and maintain a comfortable risk posture. Risk Concierge gives you the tools and knowledge to do just that.
Consider the Timing
Anticipating change positions, us to be able to better respond to it. Risk Concierge helps users be aware of and understand the risk factors in their unique environment. With so much a business must pay attention to and so little time, here's our Top 4 Reasons to consider risks you can't control:
We don't always recognize risk. In our excitement to start a new business or in the throes of operating an existing one, it's easy to miss obvious risk factors. Sometimes we might not even recognize that something poses a risk until we see an eye-opening news story or follow a checklist to evaluate our risk stance.
Evolving risk is especially tricky. When a situation changes in small ways over time, it can be tough to recognize that your response needs to change as well. Other times a best practice gets replaced by a new approach and continuing to do things the "old way" becomes a liability. Continual vigilance and comprehensive assessment tools can awaken us to these risks.
Actions have reactions. As we continue to introduce new technologies or new processes into our businesses, it's important to weigh the risks that come along with them. With the proper information, you may choose to be an early adopter or take a wait-and-see approach, or simply make plans to address the risks.
An appetite for litigation. Customers, employees, the public – virtually anyone with a grievance – has options to pursue damages through the law or the court of public opinion. Eliminating the risk factors that expose you to litigation and punitive damages helps protect you financially.
Rise Above Risk
Periculus uses Risk Concierge to bring together a collection of risk assessments and a suite of services to provide your business risk insights in real-time. It's a one-stop resource to keep your people safe, profits secure, and opportunities within reach (and it's completely free).
Here's a few things to know about Risk Concierge for Periculus users:
It features a dashboard for an at-a-glance understanding of your overall risk.
Self-service Risk Scoring tools empower your business to take a 360-degree view of your unique risk (not just for digital risk but soon across a number of vertical factors)
Completing an assessment provides a risk score that enables more efficient decision-making and risk-resilient benchmarking.
And coming soon: a Risk feed for the latest stories and news that matter to you, a Learning Lab with on-demand educational modules and certification courses, and Community Insights that give you the opportunity participate in the conversation with other like-minded business owners.
While history has proven that we should expect – and embrace – business evolution in due course, it's important to note that anticipation and awareness lead to action. Risk Concierge provides the heads up every thriving business needs for operational peace of mind. And it will be here soon.