Periculus Announces Partnership with Bond, Adding Bond's Preventative Personal Security Services to its new Risk Concierge by Periculus App
Available in the Risk Concierge Services Marketplace, Bond's personal security platform uses innovation and technology to watch over and connect…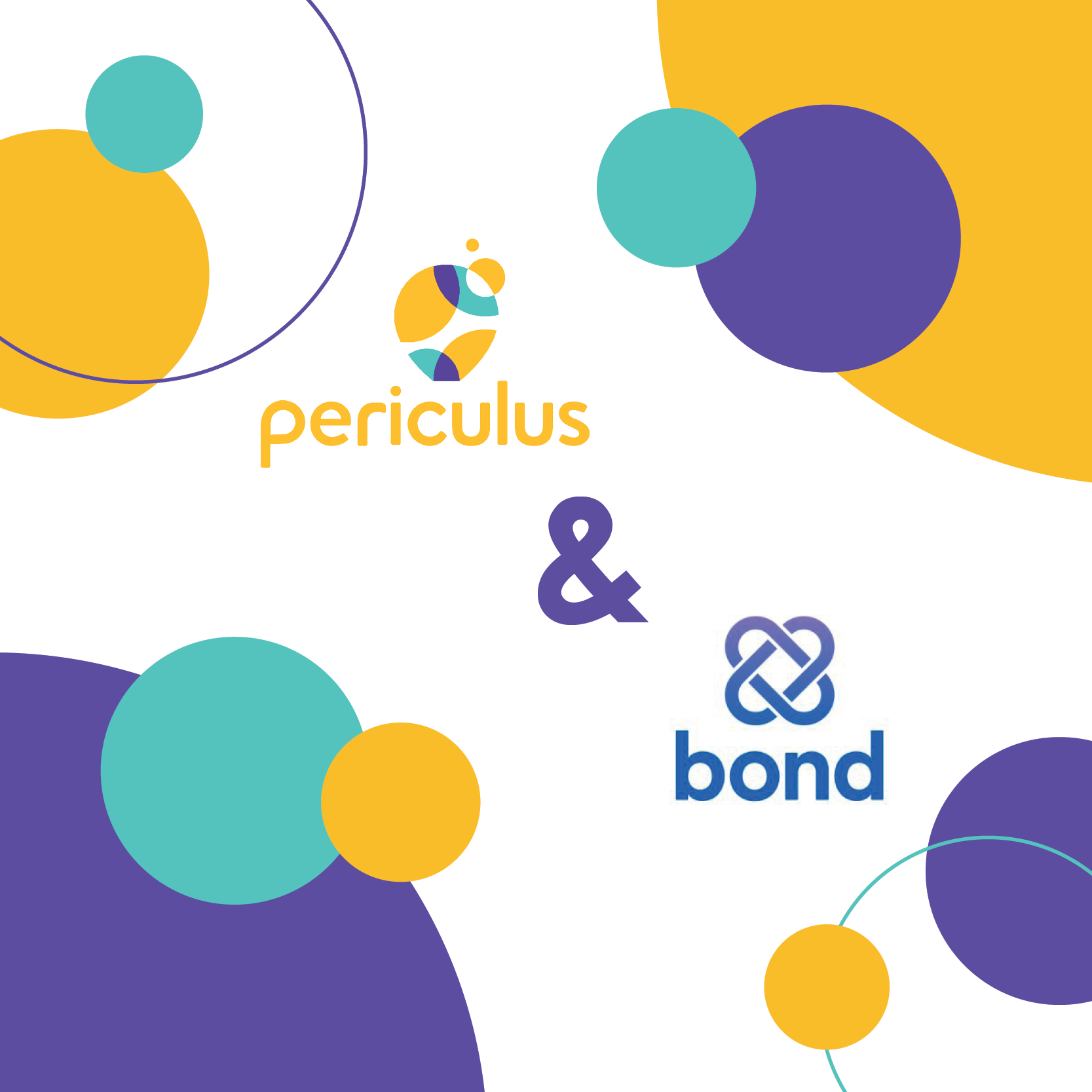 Available in the Risk Concierge Services Marketplace, Bond's personal security platform uses innovation and technology to watch over and connect us, in a broad community of support.
Purcellville, VA – March 16, 2023 – Periculus, LLC, a technology start-up that simplifies access to insurance and risk management tools for small to medium-sized businesses ("SMBs"), announced today its partnership with Bond, a personal security platform. The partnership comes as Periculus launches its virtual risk manager app, Risk Concierge.
Risk Concierge by Periculus is an easy-to-use app, available in the Apple and Google Play stores, and online. Risk Concierge provides users with the unique ability to virtually assess, mitigate, and manage a 360° view of their business risks, including Human Capital, Compliance, Financial, Cyber, Physical, and Business Health risks. Users can peruse the Risk Concierge Services Marketplace and explore curated risk management services designed to address these various risk domains, along with risk assessments created by risk professionals, education, community features, and more. With the addition of Bond to the Risk Concierge Services Marketplace, users will have access to a powerful security and risk mitigation solution, providing employees with personal safety and protection, directly through the Bond app on their phones.
The Bond Platform uniquely addresses the Personal Security Gap, where an individual feels uncomfortable or unsafe, but it is too early to dial 911, until it is too late to complete the call (due to the individual being under attack or incapacitated). Bond combines cutting edge technologies, AI and 24/7 Personal Security Agents to offer a comprehensive suite of preventative monitoring and other security services to help users and their loved ones feel safe, no matter the situation.
Bond's services are provided 24/7, by trained, certified, background-checked Personal Security Agents who respond within seconds. Bond's US-based Command Centers seamlessly orchestrate 911 first responders and communicate with the member's contacts when needed.
"We are delighted to make our suite of security services available to Periculus users through their newly launched app, virtual risk management tool, Risk Concierge." Bond Founder/CEO, Doron Kempel remarks, "This partnership will allow Bond and Periculus to further our common goal of keeping at the forefront of technology to combat myriad risks faced by individuals and businesses."
"Periculus is carefully curating the best risk management solutions and tools for small and medium-sized businesses," Danielle Kaminski, President of Periculus says. "Bond will add a new layer of protection for our users that hasn't been available before now. We believe this partnership will enhance the Risk Concierge experience for businesses who genuinely care about their employees. Through Risk Concierge and Bond, users can address real-world safety concerns that many businesses and employees face every day," Kaminski explains.
The Risk Concierge by Periculus app is available in the Apple and Google Play app stores by clicking one of the below links:
For Android: https://play.google.com/store/apps/details?id=com.periculus.riskconcierge
For Apple: https://apps.apple.com/us/app/risk-concierge/id1608062854
About Bond:
Bond is the first-of-its-kind services platform designed to enhance personal safety, security, and peace of mind for all. It is effective, affordable, scalable, preserves privacy and is easy to implement with zero set-up cost. Bond is proven and has handled 70,000+ cases, including emergencies and life-saving situations. The Bond platform combines cutting edge technologies and AI, as well as 24/7 Bond Personal Security Agents located in Bond Command Centers who are available in seconds via the Bond App. Bond Personal Security Agents are trained to monitor, detect, prevent, and de-escalate threats, plus guide and orchestrate third-party resources and local emergency services. Bond is advised and endorsed by world-class security experts, including former Heads of US Secret Service, FBI and major metropolitan police departments around the world. – www.ourbond.com
About Periculus:
Periculus exists to support small and medium-sized businesses with access to robust enterprise-level solutions tailored to the size of their business. Led by risk professionals committed to innovation, transparency, and resiliency, Periculus takes the guesswork out of understanding and managing risk. Our new virtual risk manager, Risk Concierge by Periculus, combines free risk assessments and recommendations, a services marketplace, access to insurance – as well as dynamic education and community features – all in one convenient app. Download the Risk Concierge App or visit www.periculus.com today to get started.